Stacking the Shelves is a meme hosted by Tynga. It's a fun way for us to show what books we got this week to add to our shelves!
I had a freaking AWESOME week in books! Let me show you: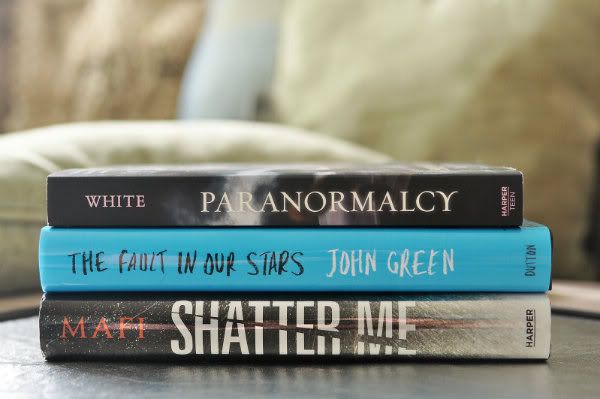 These books are awesome all on their own, but this is what makes them so exciting: Two of them are signed!!
Last week Tahereh tweeted that there were signed copies of Shatter Me on Bookperk. Eeeee!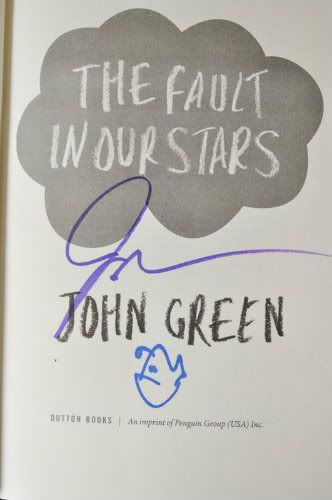 I found this at Powells! It' signed by John Green, and doodled on by his brother, Hank Green! I can't even tell you how excited I am that I found this. I already have a signed copy of TFIOS, but this one has a Hanklerfish!
It's a Hanklerfish!!!!!
Pretty awesome, right?? How was your week in books?
DFTBA!