I'm so excited! I finally got a bookshelf. My books have been sitting in stacks in my room. This is so much prettier! I thought I'd share it with you. :) You can click on the pictures to them larger.
I have it in alphabetical order by author. I have lots more books, but I only wanted the novels on there (no travel guides or whatever).
The whole thing
The Top Shelf
Second Shelf
Third Shelf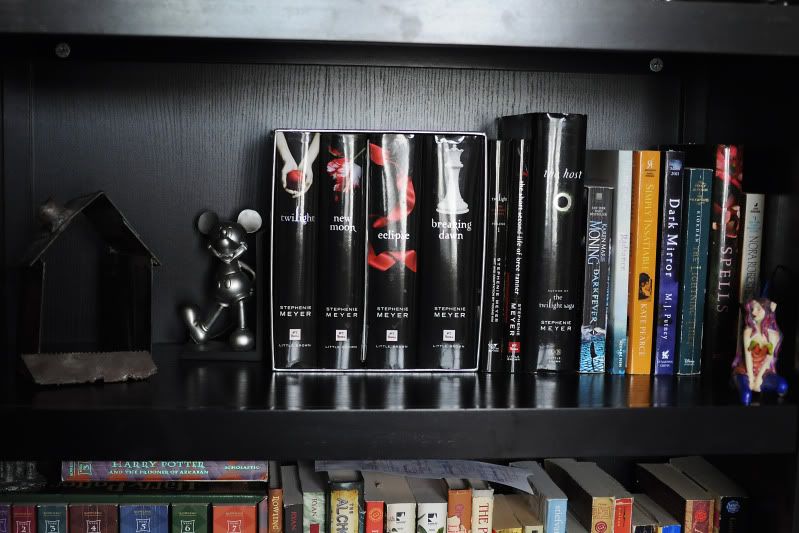 Fourth Shelf
The bottom shelf has some of my husbands books and a couple stacks of my mom's VC Andrews books that I need to return to her.
Yay! I love seeing all of my books displayed now. I'm going to need another one soon at the rate I've been going.

Thanks for looking! Do you have your bookshelf posted? If so, leave me a link and I'll go check it out!